PROVIDENCE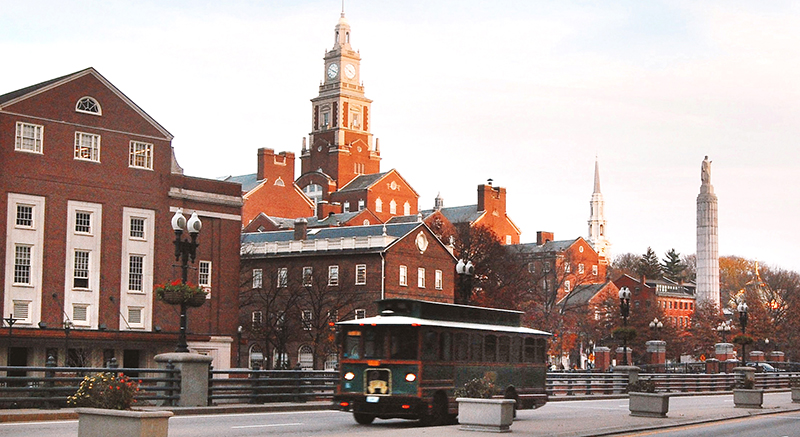 "The Creative Capital"
In one of the oldest cities in the colonial United States, "history and hipness go hand in hand." Founded in 1636 by a religious exile, Providence, Rhode Island, played early roles in the American Revolution and industrial revolution, becoming a hub of manufacturing in machinery, tools, silverware, jewelry, and textiles. It's manufacturing prowess made key contributions to the Union in the Civil War (though local politics were divided on slavery), and subsequently Providence thrived with waves of immigration and industrial wealth. When de-industrialization took a brutal toll, the city focused reinvestment programs on the service industry and its phenomenal arts and educational institutions. This dynamic historical trajectory makes Providence a fascinating place for EPIC attendees to explore Agency and the "age of automation." It is also a perfect hub for accessing New York City and Boston.
Conference programming will take place at the Rhode Island School of Design (RISD). RISD is a private, nonprofit college founded in Providence in 1877—making it one of the first art and design schools in the United States. Approximately 2,480 students from around the world are engaged in liberal arts studies and rigorous, studio-based learning. RISD helps make Providence one of the most culturally active and creative cities in the region.
The phenomenal RISD Museum is the venue for our Welcome Reception and Sponsor Exhibition. Its collections explore diverse cultures, makers, and relationships across communities—an ideal setting to eat, drink, chat, get inspired, and kick off your EPIC experience.
Getting Around
On Foot: If you travel on foot and are staying near RISD, the conference will be easily walkable. Sessions are in a group of RISD buildings clustered within about a block of each other. The Graduate Hotel is .5 miles.
On Wheels: Public transit has a trip planner, and of course there are Uber/Lyft/taxi. For drivers, here's parking info. Spin and Veoride are in town with electric scooter share. Please contact us if you need assistance with para-transit or have other mobility questions.
Hotel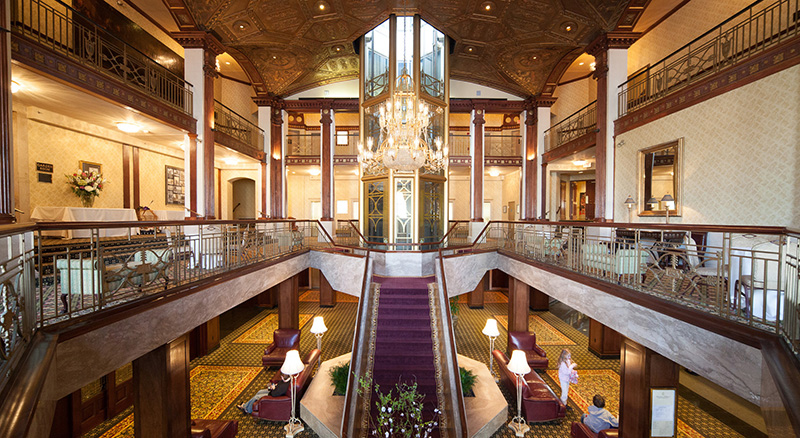 Designed by the prominent architectural firm Warren and Wetmore (of NYC's Grand Central Station), the historic Graduate hotel in downtown Providence is on the National Register of Historic Places and a member of Historic Hotels of America, a program of the National Trust for Historic Preservation. Mobility and hearing accessible rooms are available. Reservations / (401) 421-0700. 
UPDATE—our room block at the discounted conference rate ($149) is now full. You can inquire about rooms at the regular rate. There is no official conference programming at the Graduate, so these alternatives will be equally convenient (no conference rate). Distance is from RISD Auditorium:

Hampton Inn & Suites Downtown Providence, .2 miles
The Dean Hotel, .5 miles
Hotel Providence, .4 miles
Conference Dinner—WaterFire Arts Center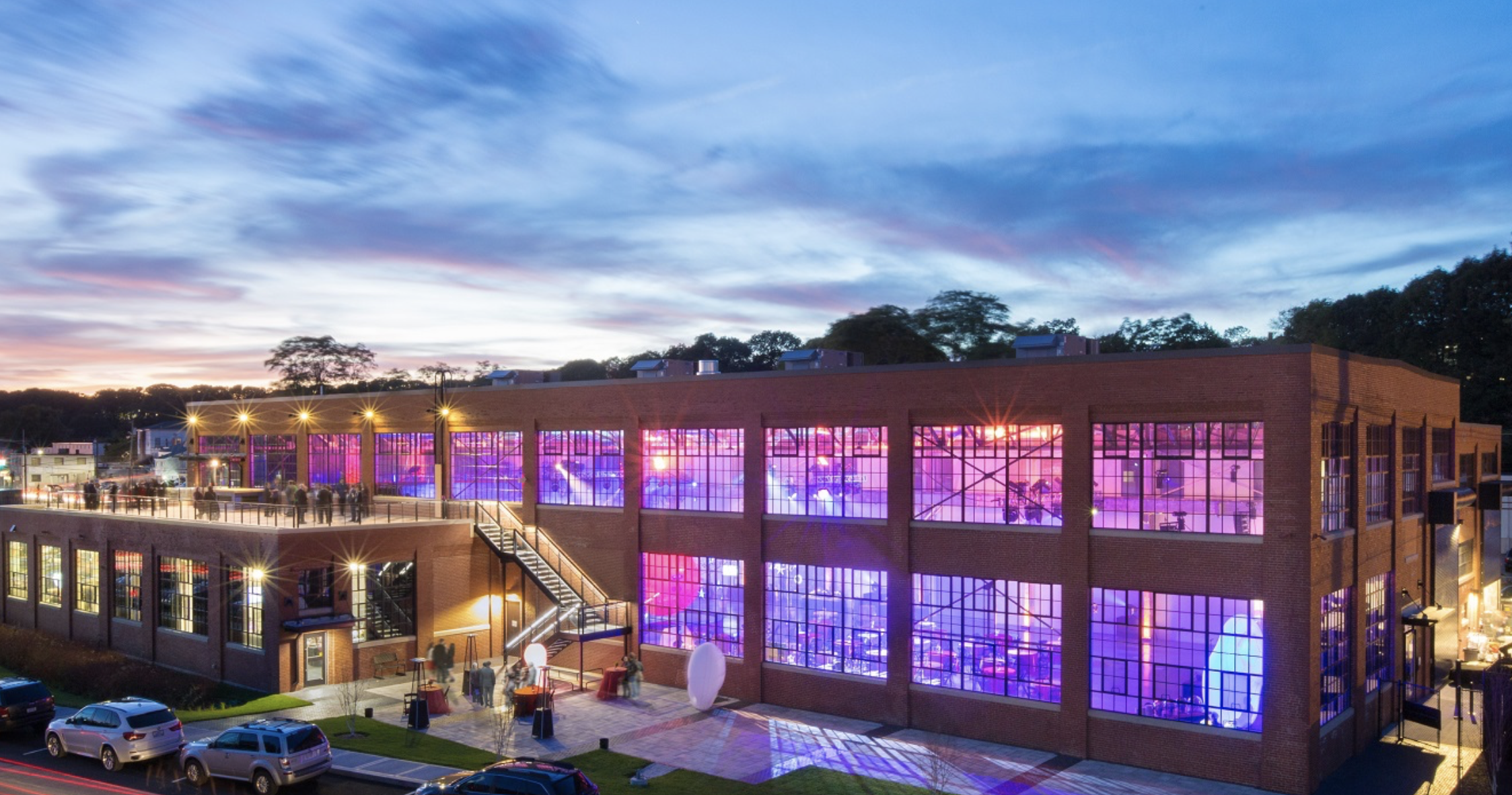 Monday, Nov 11, 7:00-10:00 pm
*Dinner tickets are no longer available. Sorry, no ticket sales on site.
Rhode Island's industrial past and creative future come together in the stunning WaterFire Arts Center. Housed in a renovated manufacturing facility built in 1929 by the US Rubber Company, the center is devoted to revitalizing the urban experience, fostering community engagement, and creatively transforming the city.
We'll gather in the Main Hall, an original brick-and-steel structure with a soaring 40-foot vaulted ceiling, floor-to-ceiling windows, and a 15-ton rolling gantry crane. We'll be treated to food and cocktails by Russell Morin Catering, specializing in New England regional flavors and seasonal, locally sourced ingredients (vegetarian options available). DJ Yummy will fill the soaring space with an eclectic blend of deep, soulful, funky, Latin and West African inspired dance music.
Your ticket price includes transportation to and from WaterFire Arts Center, dinner, and cocktails. Para-transit is available—please contact us for any accessibility-related arrangements.
Accessibility
Please contact us with your needs, questions, and comments so we can make sure the entire conference experience and all relevant information are accessible to you. 
We are working with RISD and hotel staff and support services to ensure our programming and facilities are accessible. Please note:
Para-transit is available around campus and to our dinner venue on Monday evening. Please contact us to arrange any mobility assistance you might need.
A lactation room is available to all attendees: Washington Building, 20 Washington Place, Room 328.
We believe that gender is not binary. Restrooms in most of our conference venues are gender neutral, but if you encounter bathrooms with gendered labels, EPIC and RISD welcome you to use whichever one feels most comfortable to you.