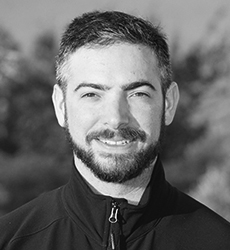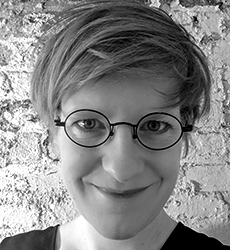 Instructors:
Emanuel Moss (CUNY/Data & Society) & Friederike Schüür (Cityblock Health)
Saturday, 9 November, 9:00am–12:00pm
College Building Room 412, 2 College Street—map
35 participants, fee: $100
Pre-registration required: HOW TO REGISTER
Overview
What could, or should, ethics look like in data-driven industries? This tutorial will explore what it might mean to "do ethics" within organizations, especially within companies that develop or use ML/AI technology (increasingly, all companies do).
Technology companies have discovered ethics in the wake of public pressure to consider the consequences of their products. This has been prompted by the finding that machine learning and artificial intelligence (ML/AI) systems, as fundamentally pattern-seeking technologies, can and do exacerbate long-term structural inequalities. Companies and employees also struggle with the challenges posed by the dual-use nature of technology. The tutorial will discuss how to interact with and question increasingly ubiquitous, "smart(er)" technology; and how to contribute to the more ethical development and deployment of ML/AI systems—even without a quantitative background. Ethics builds on a multiplicity of perspectives, it is a mindset and a practice. The tutorial will cover:
A conceptual introduction to the development of ML/AI systems and a survey of current efforts for the design of more ethical ML/AI systems
An examination of the context within which "ethics happens" at technology organizations, mapped onto ethics philosophical frameworks and identifiable value commitments
A case study driven collaborative exploration of the solution space for "doing ethics in data-driven companies"
We explore how we might accommodate the pluralism and messiness of our shared human world in fundamentally pattern-seeking technology systems. We will highlight the value of understanding context for data collection and ML/AI system development and deployment—an emerging opportunity for qualitative and quantitative researchers, data scientists, and engineers to collaborate.
Requirements
No prior data science or ML/AI knowledge is required.
Participants will be asked to complete a light reading assignment prior to the session.
Participants should bring laptops to the session for some hands-on exercises.
Instructors
Emanuel Moss is a PhD candidate in Anthropology at the CUNY Graduate Center and a Research Analyst at Data & Society. His dissertation research studies the work of data science from an ethnographic perspective, and the role of data scientists as producers of knowledge. His work is primarily concerned with how data science is shaped by technological, economic, and ethical constraints and concerns, particularly around topics of algorithmic fairness, transparency, and accountability. He holds a B.A. from the University of Illinois and an M.A. from Brandeis University. He has previously worked as a digital and spatial information specialist for archaeological and environmental projects in the United States and Turkey.
Friederike Schüür, PhD, is a data scientist and machine learning (ML) engineer. She scales services that matter, thoughtfully. She currently is the Director of Machine Learning and Research at Cityblock Health, a company dedicated to bringing quality healthcare to underserved communities. Friederike took part in the 2019 Assembly Program organized by the Harvard Berkman Klein Center and MIT Media Lab to address ethics and governance issues of artificial intelligence. She is a member of the data advisory board of USA for UNHCR and a Data Science for Social Good volunteer with DataKind. She earned a PhD in Cognitive Neuroscience from University College London (UK), an MA and BA in philosophy and an MSc and BSc in Psychology from Radboud Universiteit Nijmegen (NL).
Jacob (Jake) Metcalf, PhD, is a technology ethics researcher and consultant specializing in data analytics and artificial intelligence. He is a Researcher at Data & Society on an NSF-funded multisite project, Pervasive Data Ethics for Computational Research (PERVADE). For this project, he studies how data ethics practices are emerging in environments that have not previously grappled with research ethics, such as industry, conference committees, and civil society organizations. He also studies how design practices can successfully integrate ethical values and principles. Jake also runs a consulting firm, Ethical Resolve, LLC, that provides clients with a range of ethics services, helping clients can make well-informed, consistent, actionable and timely business decisions that reflect their values. He lives amongst the redwoods of the Santa Cruz mountains.
How to Register
Tutorials are optional sessions open to all EPIC2019 attendees on a first-come, first-served basis. No on-site registration. To add a Tutorial to your EPIC2019 agenda, log into your EPIC account and modify your conference registration. Questions? registration@epicpeople.org