Hosted by Shaheen Amirebrahimi, Martha Cotton, Julia Haines & Meg Kinney
October 15, 11:00am–12:30pm PST
Overview
This online gathering is designed to help conference attendees get the most out of the EPIC2019 experience. Everyone is welcome—first-time attendees, veterans with wisdom to share, and anyone who wants to start connecting and networking. We will talk about the EPIC community, how to navigate this year's program, how to connect with people on the ground and meet your goals for the conference, and more. We'll have lots of time for all your questions and ideas. This session will be recorded for EPIC2019 attendees who are unable to join.
Hosts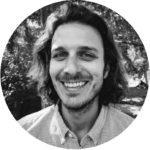 Shaheen Amirebrahimi has dedicated his career to helping companies overcome their biggest challenges by putting people first. He's led ethnographic research projects, innovation strategy workshops, user experience and design thinking programs on a variety of next-gen topics, collaborating with companies in the valley (Intel, Google, Uber, Amazon, IDEO), universities (University of California, Stanford, University of Minnesota), and non-profits (European Science Foundation, EPIC, DC.gov). By applying qual and quant methods in the human sciences, he's helped companies understand and solve their most pressing issues. Shaheen has a number of publications in the field, enjoys teaching, and frequently presents at international conferences. He holds a PhD in Cultural Anthropology with an emphasis in Science and Technology studies from the University of California Davis. Access Shaheen's EPIC papers here.
Martha Cotton is a Managing Director at Fjord/Accenture Digital, leading the design research practice for North America. Previously she was a Partner at gravitytank, where she led the research discipline and external marketing efforts. Her career began at eLab in 1990s and has included leadership roles at Sapient, Hall & Partners, and HLB, working across a wide variety of industries as an applied ethnographer and business consultant with clients ranging from General Mills to General Motors, SCJ to J&J, and Fidelity Investments to the U.S. Department of Security. Martha is also adjunct faculty at Northwestern University's Kellogg School of Management and the McCormick School of Engineering, where she developed and teaches the Design Research curriculum for the MMM graduate program. She's a former co-chair of EPIC and current Secretary of the EPIC Board, and author of "The Sustaining Impact of Anthropology in Business" in the Handbook of Anthropology and Business.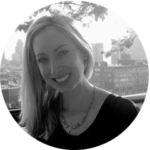 Julia Haines is a co-chair of EPIC2019! She conducts research at the intersection of technology, innovation, and human practices. She is a Senior User Experience Researcher at Google where she leads UX research for a team of over 400 designers and engineers, bringing an inclusive, human-centered perspective to the project. She is a co-founder of the Responsible AI License (RAIL) initiative and an inaugural member of the ACM's Future of Computing Academy. Julia holds a PhD in Informatics from the University of California, Irvine; an MS in Human-Computer Interaction from DePaul University; and an MA in Social Sciences from The University of Chicago. Access Julia's EPIC papers and presentations here.
Meg Kinney has built her reputation on delivering actionable insights and cultural context that inspires new products, new markets, and new growth. After years as an advertising agency executive, she recognized a critical truth: despite a surplus of data in business, there is a short supply of meaning and clarity about why people do the things they do. With her partner Hal Phillips she founded Bad Babysitter, a research and consulting boutique specializing in video-based ethnography that helps clients pair hard data with a human-centered ethos to create brand value and growth. Five years ago, they found themselves weary of conferences that lacked substance or avoided necessary debate. Meg and Hal were seeking a professional community that would challenge them to grow while embracing their multi-disciplinary approach. Late one night, they stumbled across the EPIC website and Bad Babysitter found their people! Access Meg's EPIC presentations here.