Venue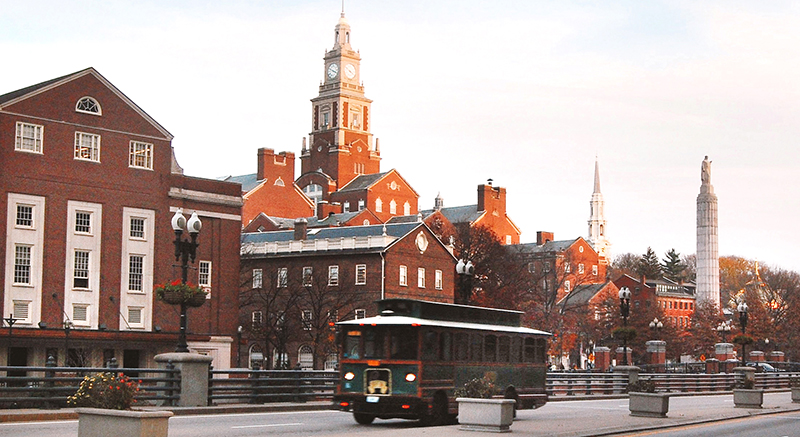 Providence—"The Creative Capital"
In one of the oldest cities in the colonial United States, "history and hipness go hand in hand." Founded in 1636 by a religious exile, Providence, Rhode Island, played early roles in the American Revolution and industrial revolution, becoming a hub of manufacturing in machinery, tools, silverware, jewelry, and textiles. It's manufacturing prowess made key contributions to the Union in the Civil War (though local politics were divided on slavery), and subsequently Providence thrived with waves of immigration and industrial wealth. When de-industrialization took a brutal toll, the city focused reinvestment programs on the service industry and its phenomenal arts and educational institutions. This dynamic historical trajectory makes Providence a fascinating place for EPIC attendees to explore Agency and the "age of automation." It is also a perfect hub for accessing New York City and Boston.
Conference programming will take place at the Biltmore Hotel and the Rhode Island School of Design (RISD). RISD is a private, nonprofit college founded in Providence in 1877—making it one of the first art and design schools in the United States. Approximately 2,480 students from around the world are engaged in liberal arts studies and rigorous, studio-based learning. RISD and the RISD Museum help make Providence one of the most culturally active and creative cities in the region.
Conference Hotel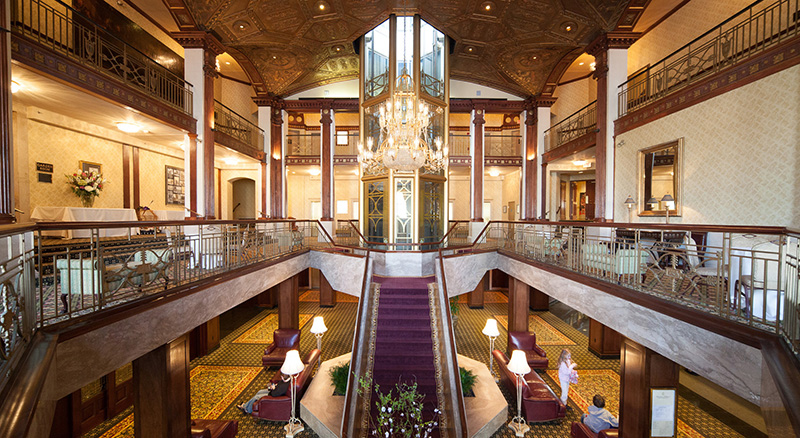 Designed by the prominent architectural firm Warren and Wetmore (of NYC's Grand Central Station), the historic Biltmore Hotel in downtown Providence is on the National Register of Historic Places and a member of Historic Hotels of America, a program of the National Trust for Historic Preservation.
A limited number of rooms at the conference rate of $149 (plus taxes/fees) is available on a first-come first-served basis. Mobility and hearing accessible rooms may be requested; please refer to the hotel's Accessibility Statement for additional info about the facility.
Reserve by Phone: (401) 421-0700, choose option 1. Mention Group Code 1911BRRISD
Accessibility
We will post specific details about accessibility as our meeting venues and rooms are finalized. In the meantime, please contact us with your needs, questions, and comments so we can make sure the conference and all relevant information are accessible to you.